Let your apartment
Faster, easier & cheaper
20 renter requests guaranteed
WunderAgent takes over first contact with applicants
Easily compare all candidates
Let WunderAgent create your listing and manage your viewings
Create listing now
Individual pricing packages
Show your apartment to millions of people
WunderBasic Advertising
Listing on WunderAgent
Access to all renter profiles, messaging system and listing management
WunderPower Advertising
20 renter requests guaranteed
Money-back guarantee
Publishing on different property portals
All services from WunderBasic-Package included
Price comparison with traditional property sites
A two week property listing on ONE of the leading property sites costs between:
Furthermore, you benefit from all WunderAgent benefits such as the renter profiles, etc.
The WunderAgent Platform
Only 5 Steps to find your perfect tenant
1
Uploading & publishing on all portals
2
WunderAgent takes over first contact
3
Compare renter profiles on WunderAgent
4
1-click to invite applicants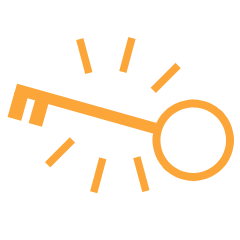 5
Offer tenancy
agreement
More than just an online real estate agent
The WunderAgent candidate profile: everything at a glance
Get to know your candidates before you meet them
Filter to find the most relevant candidate
Invite only your favorites to a viewing
Reject a candidate with just one click
No time for photos, floor plan or showing the place?
Book additional services without an expensive agent commission
All WunderAgent employees are regional real estate experts with passion for the letting market
WunderListing Service
WunderAgent creates a professional listing including pictures, floor plan, and description.
Professional pictures
Detailed floor plan
Comprehensive property description
Key pick up service within 15km of the property
Listing creation within 72 hours
Wunder Viewing Service
WunderAgent executes the apartment viewings with the tenants.


WunderAgent shows the property up to 30 applicants
WunderAgent manages all applicant invitations
WunderAgent takes over all communication
You just pick your final dream tenant
Key pick up service within 15km of the property