Your personal profile
Show us your professional side to increase your chances.
Practical details:
Move-in date
Smoker / Non-smoker
Pets
Personal details:
Employer
Landlord
Personal documents
Co-tenant details:
Husband / Wife
Friend
Co-tenant
This is how it works
Save yourself time and stress with the WunderAgent candidate profile
Create candidate profile
Apply online
Apply online for any apartment you want.
Apply offline
Apply offline for apartments, which are not marketed by WunderAgent.
Application process for WunderAgent properties
Find your perfect apartment in only 5 Steps
1
Create candidate profile
2
Request a property viewing appointment

3
Coordinate the appointment
4
View the apartment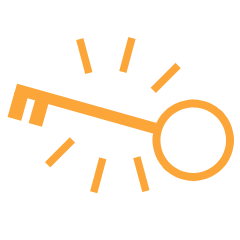 5
Sign lease agreement
Tested and highly valued
Why tenants trust WunderAgent
Benefits of the WunderAgent system:
Fill out once, and reuse it multiple times
Set yourself apart from your competitors with professional application documents
No more unnecessary viewing appointments: Landlords only invite suitable candidates to the viewing appointment.
Best service.

Paul Martens

Hanna Fischer

I found a perfect apartment thanks to the help of WunderAgent.